Affordable. Customized. One-on-one instrument and music production lessons using Ableton Live serving the Chicago metropolitan.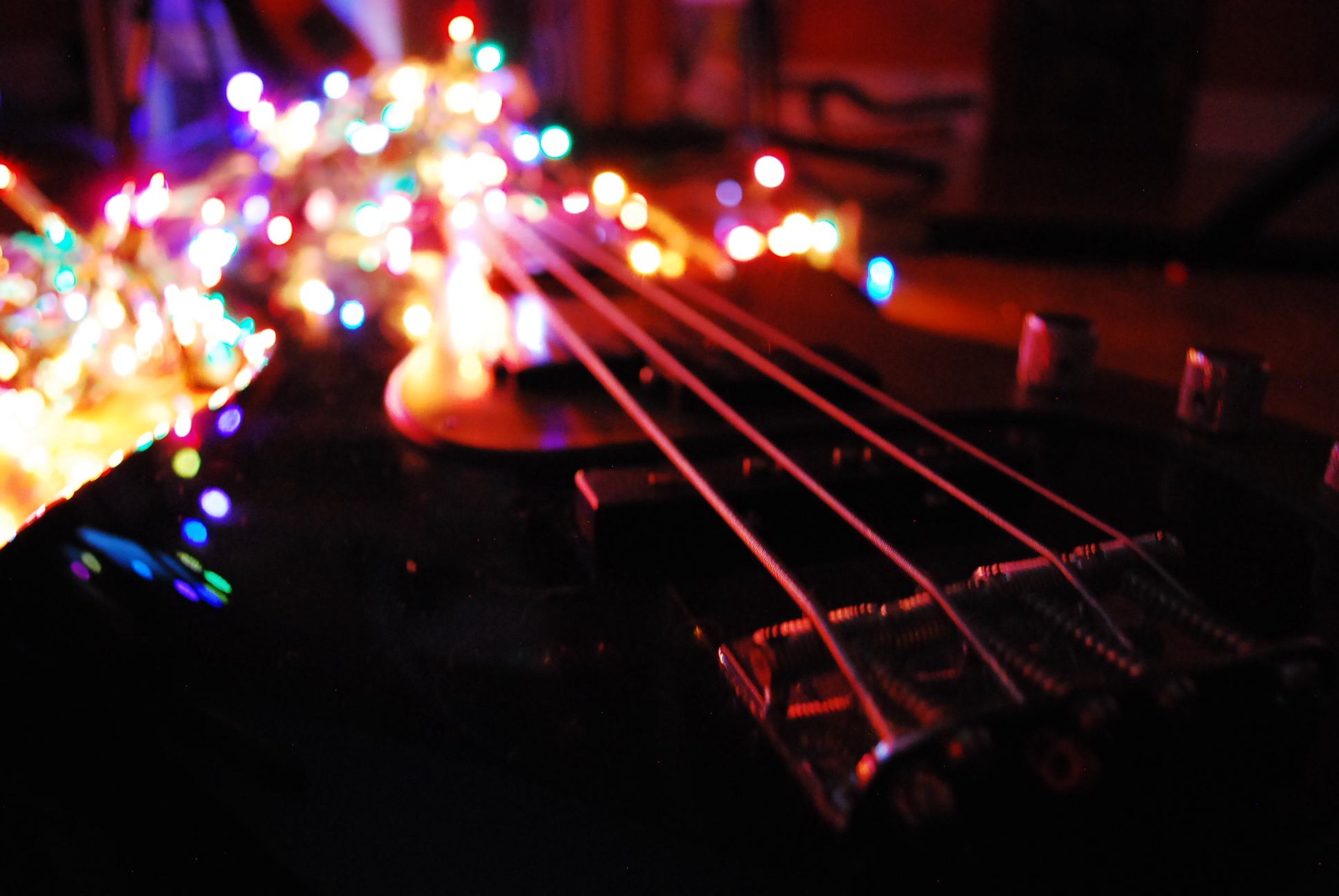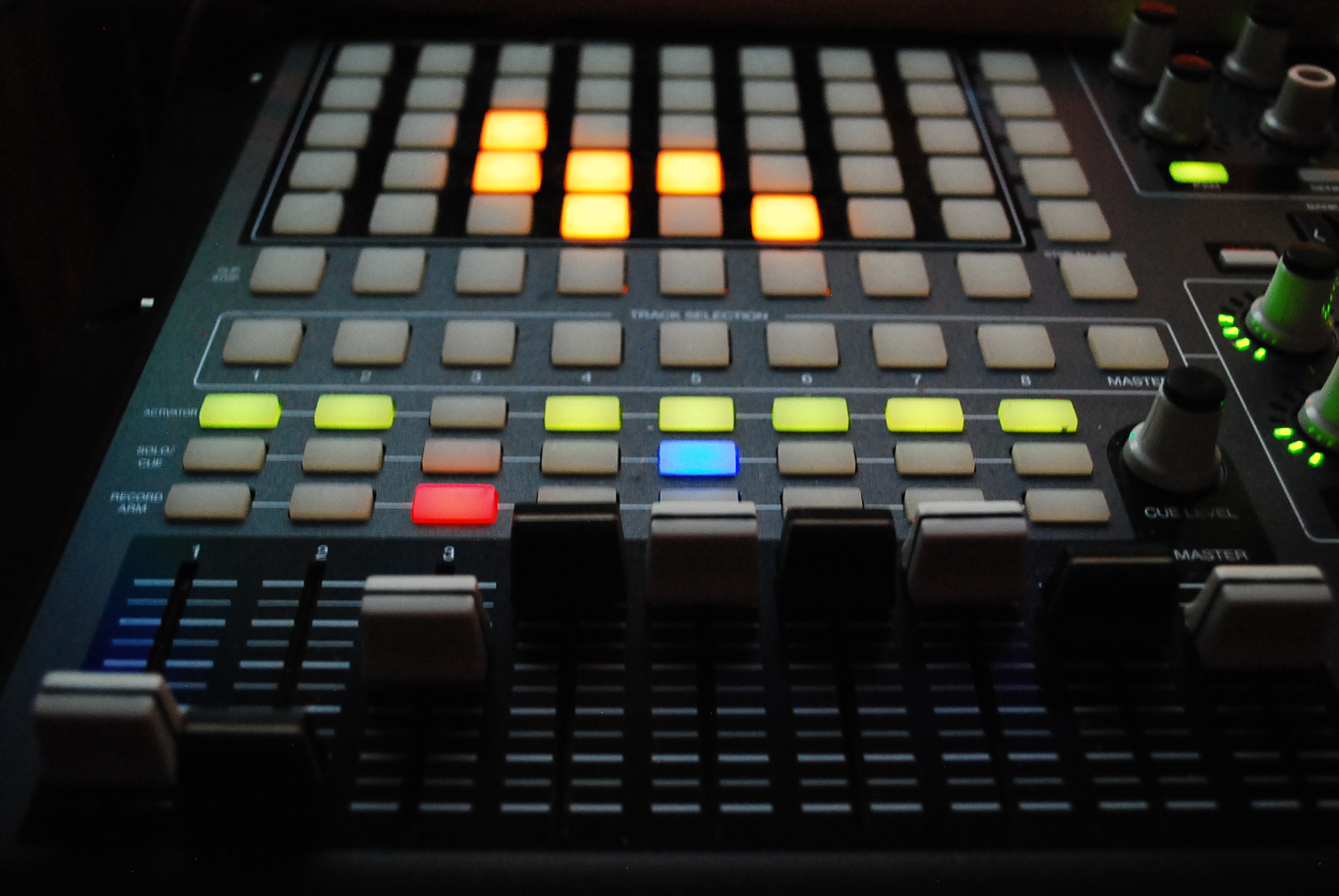 Our music production lessons are flexible to meet your goals, skill level, and style of music.
We will work with you on:
Intro to Ableton Live
Recording
Composition
Song Arrangement
Audio Processing & Audio Effects
Midi mapping & Midi Effects
Synthesis & Automation
Drums and Beat Creation
Mixing & Mastering (Ableton & 3rd party)
Live Looping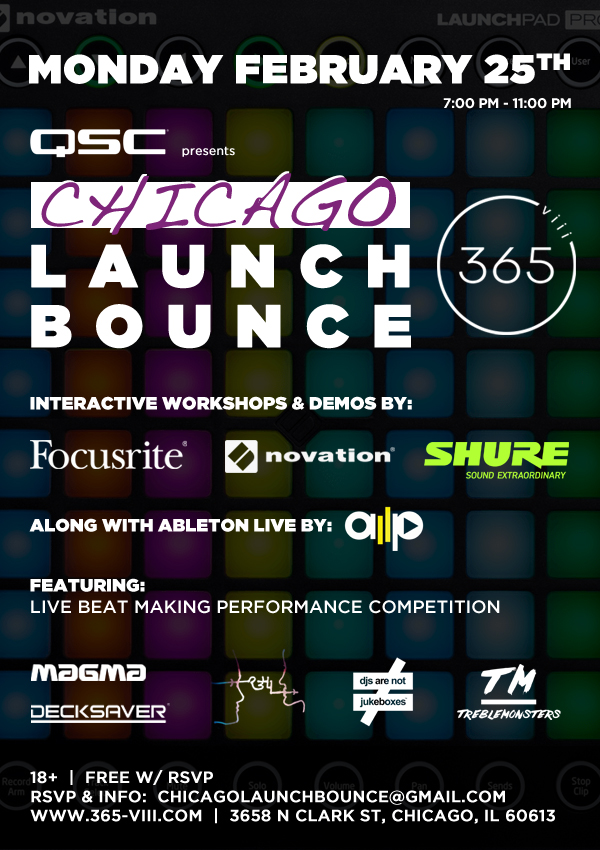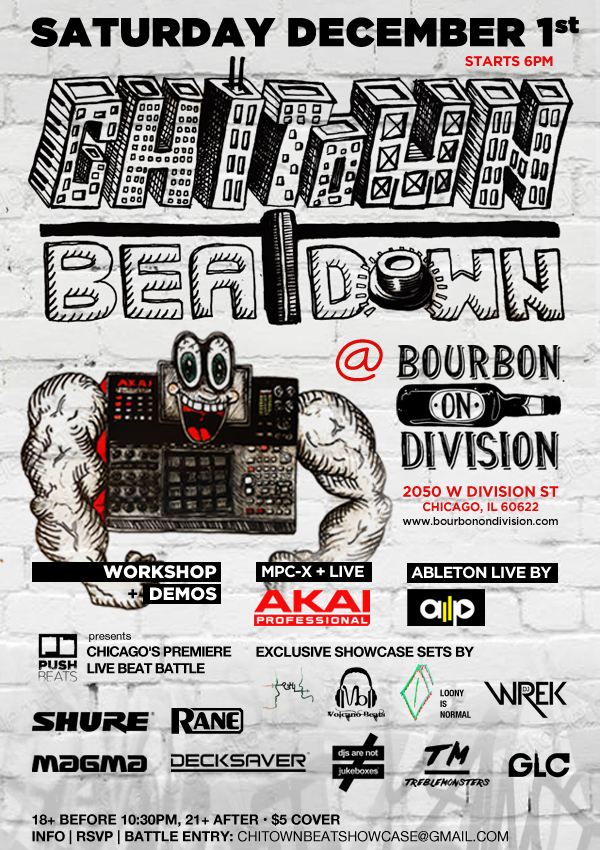 College and Group Workshops
We offer several workshops for large group settings including university and private events. We cater our workshops to users who might not have a background in production or music theory, but have a deep passion for music! We teach Ableton in a way that makes it intuitive and easy for users with no experience as well as expert users.
We focus on creative ways to use the tools in the software that will inspire music makers at all levels. Throughout the learning process, we incorporate demonstrations of unique techniques for songwriting and production alike. One of our demonstrations shows how a single audio sample can be processed to create a colorful palate of tones that can be used to build an entire song.
Music Production and Songwriting Composition
Our most comprehensive interactive workshop that teaches Ableton Live in practice! We'll produce a song from start to finish as a group and explain production concepts and tools as we go along. For all skill levels and music lovers!
Music Making for Music Lovers
We'll make basic music theory easy to digest and demonstrate how to design layers of melodies to build a skeleton of a song. Includes listening exercises to break down the elements and structure of songs in different styles.
DJ'ing using Ableton Live
Ableton makes DJ'ing fun and easy! We'll demonstrate beat-matching and harmonic mixing. Our exercises will help develop ears and intuition for determining whether two tracks will mix well together. We'll sculpt a song from a palate of selected tracks to carry a dynamic vibe and energy!
Synthesis and Hi-fidelity Processing
Here, we'll delve into the art of sculpting and crafting a sound. Like mixing colors for a painting, we'll characterize the tones that we design and demonstrate how to progressively layer and process synths, instruments, and drums to attain a professional product.
We offer one-on-one customized lessons for anyone who wants to learn how to make quality music.
Whether you are a virtuoso musician or a music enthusiast with no experience, the able2play team will put together a personalized lesson plan for you to help you achieve your music goals.
Our method is unique from other music lessons. We don't just focus on music production or learning an instrument by the books. Instead, we teach you how to compose and build a song in any style from the ground up using Ableton as a canvas for your creativity.
We'll show you how to use the tools available in Ableton as well as 3rd-party plug-ins to expand your songwriting process and help you achieve your musical potential!
Contact us to set up a lesson or workshop!
Give us a call at (847) 477–4737 or send us an email at able2play.info@gmail.com
For convenience, we will travel to you!